Campland on the Bay
Saturday, February 9, 2013 – 10:30 AM to 3:30 PM
"Rain or Shine"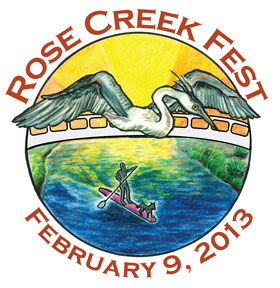 Do you love your creek? Come have fun while learning about Rose Creek and its watershed at this neighborhood celebration fit for the whole family. We'll have music, entertainment, activities, food, art projects, and displays that are unique to our community. It's free to the public and features something for everyone, including:
Rose Creek Rubber Duck Derby
presented by Think Blue San Diego

Donate $5 to San Diego EarthWorks and receive a duck to compete in the Derby. Then gather on the Rose Creek's shore to watch your duck speed (float)to the finish line. Proceeds benefit San Diego EarthWorks, home of the California Department of Conservation's Rose Creek Watershed Coordinator and host of the annual EarthFair in Balboa Park.


Community mural-painting project for all ages

Help construct a beautiful mural of the plants and animals that live in our creeks and canyons. Leave your legacy by creating a paint-by-number panel which will later be displayed along the shores of Rose Creek for years to come.


"Love Your Wetlands Day" marsh cleanup

The Kendall-Frost Mission Bay Marsh Reserve at the mouth of Rose Creek is littered with trash and overgrown with invasive plants. Help protect the sensitive animals and native plants in this area by volunteering to improve their home. Community service hours are available. Click here to find out more about volunteering for this cleanup. Woodstock Pizza provided for cleanup volunteers!


Bird Watching

Join San Diego Audubon Society volunteers with spotting scopes and binoculars for a first-hand view of local wildlife in the Kendall-Frost Mission Bay Marsh Reserve. View an exhibition of Roy Little's excellent photos of the creek and marsh wildlife, and a display of Mission Bay High School student artwork of the marsh.


Feathered Feasts

Why do birds have such variation in the size and shape of their beaks? Play the Feathered Feasts game with Ocean Discovery Institute and find out.


CreekWalk

Bring your sturdy shoes and take a one-hour guided tour of Rose Creek with Karin Zirk, Founder of Friends of Rose Creek, and other naturalists for an up-close-and-personal experience


Dr. Wilderness Show

Enjoy Khevin "Dr. Wilderness" Barnes for a little water education, lots of audience participation and. of course, some dazzling magical effects.


Scavenger Hunt

Find the answers to questions about the watershed and be entered in a drawing for prizes.


Children's Activity Area

Crafts, games, face painting, and hands-on activities for children of all ages.
 

Water Quality Monitoring with Mission Bay High School Students

Join Mission Bay High School Biology teacher Steve Walters and his student Rose Creek Researchers to help them check up on the health of Rose Creek.


The Raptor Institute

Meet some local raptors (birds of prey) that live in the Rose Creek Watershed and watch a flight demonstration to see them in action.
 

Exhibits by Community Partners


Mission Bay High School Jazz Band – the Preservationists

The Preservationists is one of the nation's premiere traditional youth jazz bands. They have been featured at venues throughout California including Anthology, House of Blue's Petco Park, and the Sacramento Jazz Festival. Join us to hear this exciting, versatile band perform early New Orleans jazz, blues and swing.
 

Bar-Be-Que Lunch

Both meat and vegetarian options available for purchase.
Volunteer for Rose Creek Fest
Like all EarthWorks events, the Rose Creek Fest is produced by volunteers.
Click here for more info!
Avoid Congestion - Ride A Bike
Free guarded bike parking will be provided at Rose Creek Fest by the San Diego County Bicycle Coalition. Car parking is limited. Avoid delays and ride your bike to the Fest!
The Fest will take place at:
Campland on the Bay
2211 Pacific Beach Dr.
San Diego, CA 92109
10:30 AM – 4:00 PM
Click here for a map and detailed directions.
Limited parking is available at Campland; more is available in 3 lots at Mission Bay High School, adjacent to Campland.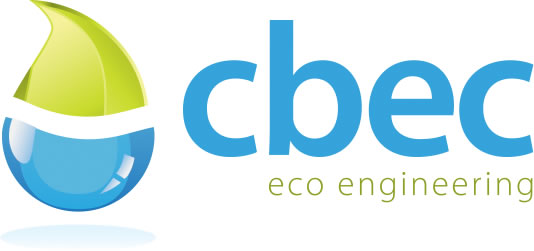 Rose Creek Fest Prize Sponsors
San Diego EarthWorks thanks the following individuals and organizations for providing prizes for the Rubber Duck Derby and Scavenger Hunt raffle.

Belmont Park
Campland
The Catamaran Resort
Core Power Yoga Pacific Beach
Chipotle Pacific Beach
Einstein Bagels Pacific Beach
FireHouse American Eatery & Lounge
Friends of Mission Bay Marshes
Gelato Bus Stop
Great News! Cookware and Cooking School
Kendall-Frost Mission Bay Marsh Reserve
KidVentures/GymVentures
Maritime Museum of San Diego
Michelle Serafini, Coldwell Banker Real Estate
Mission Bay Aquatic Center
RHS Photo
Rubio's
San Pasqual Winery
Tecolote Nature Center
The Patio on Lamont Street
Think Blue San Diego
USS Midway Museum